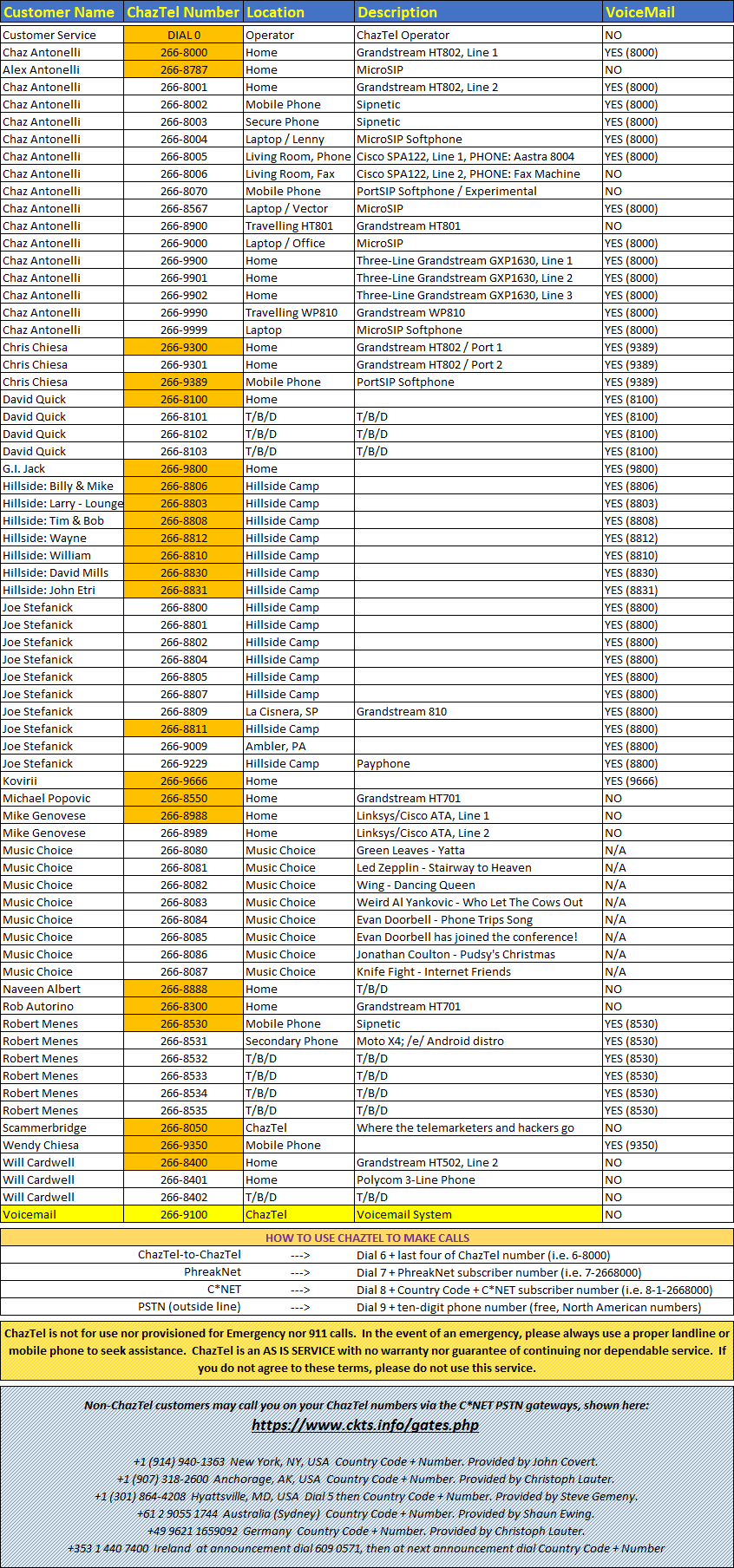 With a VoIP/SIP phone or an ATA and traditional phone, you too can have free telephone
service capable of calling most North American numbers, C*NET and other hobbiest
networks as well as other ChazTel customers for free!
» ChazTel has incoming service from PhreakNet and C*NET in the 266-8xxx and 266-9xxx range.
» "Dial-9" to dial out to the world over PSTN (Publicly Switched Telephone Network)
» "Dial-8" to dial out to the world over C*NET and "Dial-7" to dial out to the world over PhreakNet
» Optional free voicemail service with message waiting lamp support via your ATA.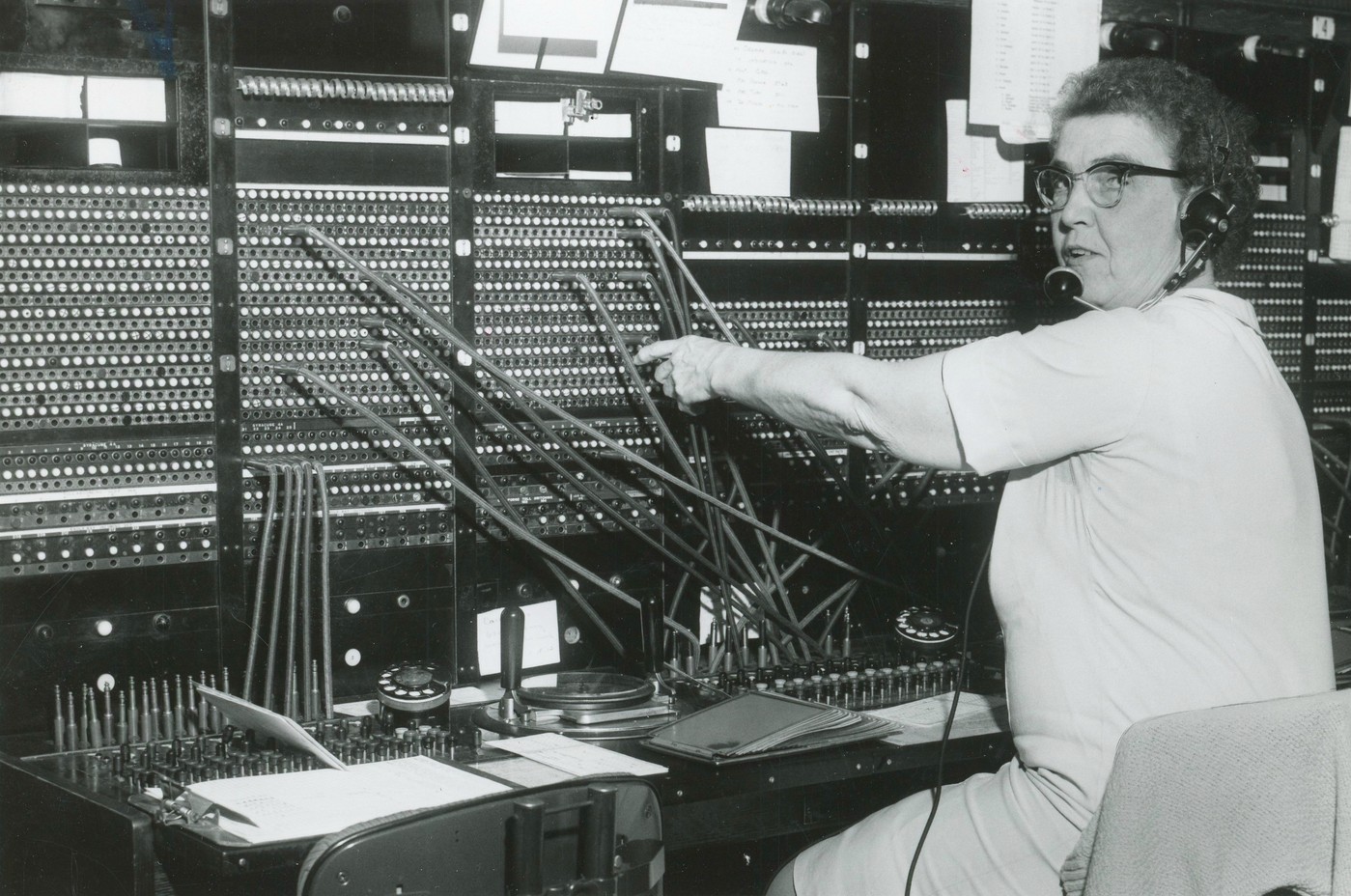 This is a private computer facility. Unless you have been specifically authorized, your continued attempted access will expose you to criminal and/or civil proceedings. Use is subject to audit at any time by management. Please review our privacy policies before using chazhome services. Chazhome is my private network of servers equipped with a over 8 terabytes of mirrored disk space. I hope you'll find tons of stuff to see and do here. Please remember, this is my personal system and my personal files. Access is granted by invitation only. By continuing to access anything beyond this point, you agree to waive and hold harmless myself and acknowledge that accessing any of my personal files without express permission is considered trespass. All FTP access is password protected. For more information about my server and how to set up your own web pages on chazhome, please visit the chazhome information page -- Please report any problems/errors on the webpages via an e-mail thanks!